Our Process to Help Clients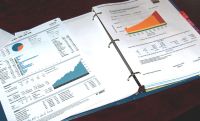 Our work with clients uses a time-tested Financial Planning Process to develop a comprehensive plan covering many areas of financial planning. This is similar to having a checkup when going to a new doctor. It establishes a starting point for our work together and the first step to moving in the right direction to meet the client's goals.

The Process: *
Step 1: Understand the Client's Personal and Financial Circumstances
Step 2: Identify and Select Goals
Step 3: Analyze the Client's Current Course of Action and Potential Alternatives
Step 4: Develop Financial Planning Recommendations
Step 5: Present and Discuss the Financial Planning Recommendations
Step 6: Implement the Recommendations as Desired by the Client
Step 7: Monitor Progress and Update in the Future.
Steps 1 through 6 may take as few as two meetings, or may take several meetings, based on the client's needs and complexity of their situation.

Before diving into this process, we meet with each prospective client to determine if their needs, and our services, are a good fit. During this 30 - 90 minute meeting, we often are able to provide some financial advice or direction, even if you or we decide not to continue the relationship. There is no cost for this meeting.
If we do decide to continue, we would then be able to determine the proper depth of planning that is needed and what your cost would be for our services.
(* Adapted from: Roadmap to the Code of Ethics and Standards of Conduct, (c) 2022, Certified Financial Planner Board of Standards, Inc. All rights reserved. Reprinted with permission.)