Our Value and Cost
Our Value: Our goal is to be "financial guides for your journey".  Quality financial planning can ensure that one's finances are moving them toward the goals they have in their life.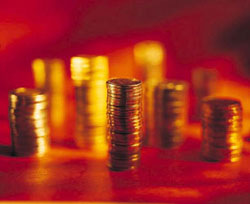 Whether a client uses our firm for a financial plan, or simply to help with one issue (like investment management), our work helps to clarify goals, identify and minimize obstacles, and develop strategic plans to move in the right direction.
The process itself is encouraging and sometimes provides a gentle challenge. Our role is - as needed - technician, counselor, and leader.
The result is a financial plan that is more focused and efficient, guiding you toward the future you want.

Our Cost: At Dan Hardt Financial Services, we can be compensated in a variety of ways. Since the needs of clients varies, we have decided that we will not lock ourselves (and our clients) into just one method of compensation.  This flexibility helps us to create win-win relationships with clients.
We always disclose our method of compensation to you so there are no surprises.
And remember, we meet with every new client to discuss our services, make sure the client and our firm are a good match, and to discuss the best compensation method for that client's situation. There is no charge for this conversation.