Our Process and Products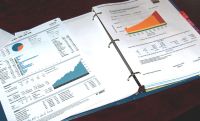 Since our clients have a variety of needs, we are flexible to work with clients in a variety of ways.
With many clients we start by using a time-tested Financial Planning Process to develop a comprehensive plan covering all areas of financial planning. This is similar to having a checkup when going to a new doctor. It is the most effective way to address many areas of your financial planning.
Other clients may only need specific Planning and Analysis regarding a certain issue.
And for others, we may simply be able to help with one of the many Financial Products we can provide.
Click to learn more:
- Financial Planning Process -
- Planning and Analysis -
- Financial Products -